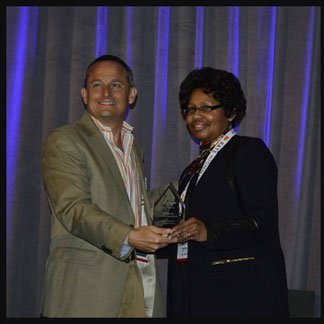 NP Auto Group se enorgullece de brindarle un hogar a Patel entrenador Bowie. Pat es un miembro valioso denuestro equipo, y se encarga de asegurarse de que la información y los recursos educativos estén disponibles para nuestro diverso grupo de franquicias y empresas de alquiler de vehículos. Pat fue distinguida como Profesional del Año de la industria de alquiler de vehículos en 2017.
Pat ha sido miembra de la industria de alquiler de vehículos que se inició en la industria experta del departamento de formación de Budget Rent-A-Car. En 2004 Pat se unió al equipo de IFS (por sus siglas en inglés)y ha ampliado su portafolio de responsabilidades para incluir a los empleados de los locales de propiedad corporativa de la empresa, así como el director decapacitación para los nuevos franquiciados.
Los propietarios de todas las franquicias de la familia de la marca IFS (por sus siglas en inglés) reciben una capacitación inicial que ha sido elaborada para ofrecer la información más relevante en un formato eficiente. Pat es una especialista en aprendizaje de adultos con múltiples certificaciones, y utiliza técnicas modernas en su mostrador de alquiler en nuestro centro de formación ubicado en nuestra oficina central.
Ongoing training is facilitated in multiple ways. NP Auto Group has developed a proprietary online training system known as Rental Car University, which is made available to all franchise owners. Rental Car University contains a multitude of training materials developed by Pat over the course of her career, and they are aimed at a variety of audiences from counter level staff, to management and owner level courses
Additionally, we have an open door policy at our corporate owned and operated locations. We are happy to provide on-site training in a real life environment to you or your employees at any time, free of charge. This training is conducted under the supervision of Penny Sottile, who is a part of our franchise support staff and the GM of a successful corporate location.